Description
Estimate Shipping Costs
Reviews(0)
After-sales service
This is type X PRO flight control board integrated with barometer! compared with type X normal flight control board, sensor
MSR5611
was added.
Please make a choice on 1S(3.7V) or 2S (7.4V) use when you place the order.
MX SCISKY 32 is designed on the basis of the original SCISKY 32, MX SCISKY 32 supports both Baseflight firmware and Cleanflight firmware, for using on different models, MX SCISKY 32 gets different types.
Features:
1)
Very light (not including its case and the integrated receiver): 4.6g (Type X).
2)
Working voltage: 3.3~4.5V or 5~10V;
3)
12M/10PPM Crystal Oscillator;
4)
Receivers it supports: PPM,DSM2,DSMX,SBUS, SFHSS.
5)
Optional onboard receiver: DSMX/DSM2 compatible or Futaba SFHSS receiver.
6)
Comes with DCDC boost (output 5V/500Ma),it can supply power for outside device;
7)
The integrated output 5V/500mA LDO can supply power for outside device;
8)
Independent ports for IIC, GPS, PPM/DSM/SBUS receivers;
Size for MX SCISKY 32 flight control board (unit: mm):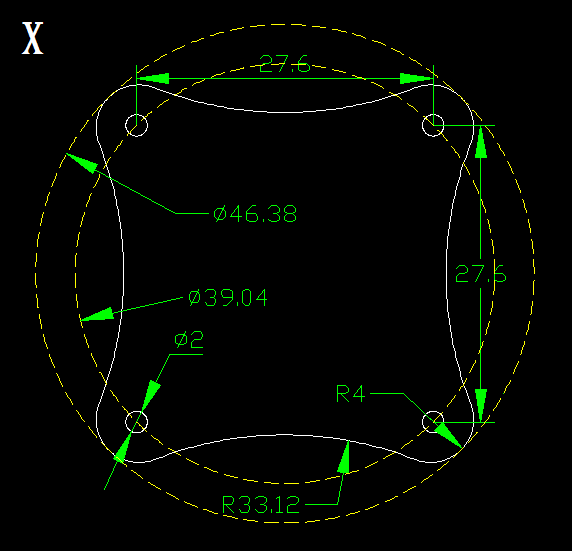 Ports for MX NANO OVERSKY 32 flight control board: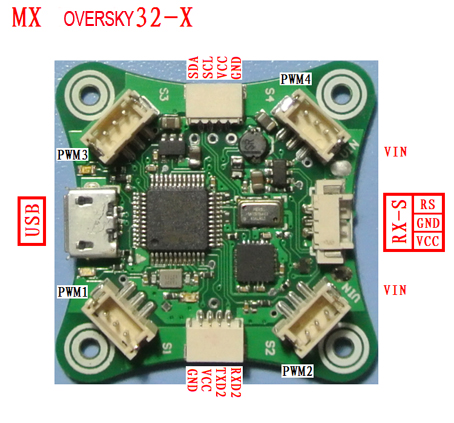 Voltage option
When the pads inside the blue square box on the following picture are used, the working voltage will be 3.3V~4.5V (1S lipo is recommended); When the pads inside the red square box are used, the working voltage will be 5.0V~10.0V (2S LIPO is recommended or power supplied through an outside BEC).
LED lights meaning:
Red LED—power; blue LED—flying mode; green LED—unlock;
How to connect a receiver:
It gets a RX-S port (1.25mm 3P) which is special for connecting an outside receiver, it supports signal input of PPM, DSM2/DSMX, SBUS (note 1), it also support 3.3V or VIN output (Note 2), in order to connect an outside receiver, short connecting pads on RX-S and changing type of receiver on GUI at the same time is the way. Besides, it supports integrated DSMX/DSM2 or FUTABA SFHSS compatible receiver (Note 2)
Notes: 1) it supports signal reverse;
2) When output is VIN, and VIN>5.5V, please make sure if the outside receiver supports 5.5V or more, or the outside receiver may be burnt;
3) As it gets an integrated receiver, as soon as the integrated receiver is set to output banned(RF circuit of the integrated receiver won't work at the moment), the outside receiver can work without problem.
Question and answer:
1)The description on how to wire the power is a bit unclear on your website.
Answer: please check the picture below for powering the FC: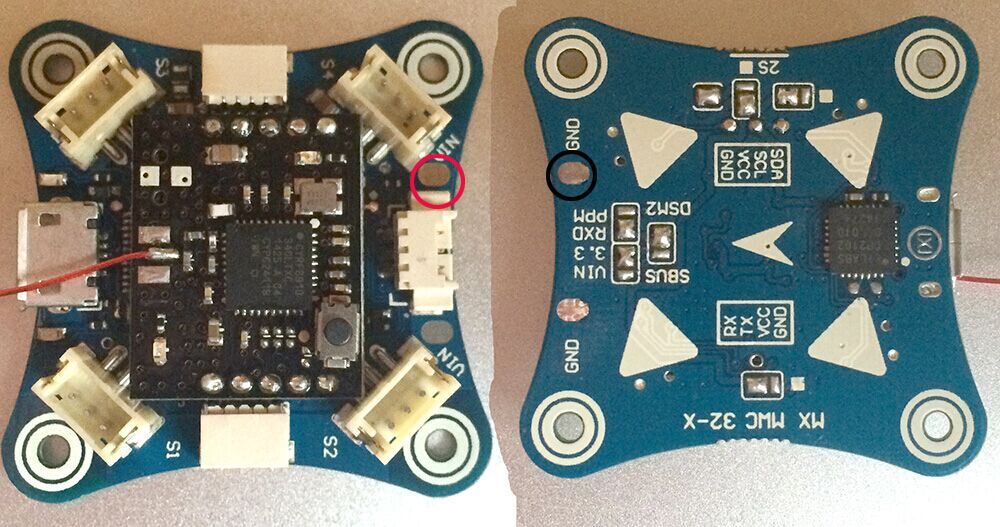 2)What firmware and version comes pre-installed on the FC. Your help in providing this information would be greatly appreciated
Answer: CF_NAZE_32 V1.7.2
---
There are currently no product reviews.
NOTE: Reviews require prior approval before they will be displayed
All goods are not marked are three packs of shops
Customer Videos: See all 0 videos
Customer Images: See all 0 images
Thursday 18 May, 2017
This product was added to our catalog on Thursday 18 May, 2017.
synageva